Your Brand: The Next Media Company – Become A Content Organization – Brian Solis
See on Scoop.it – Social Media Tips by FMMG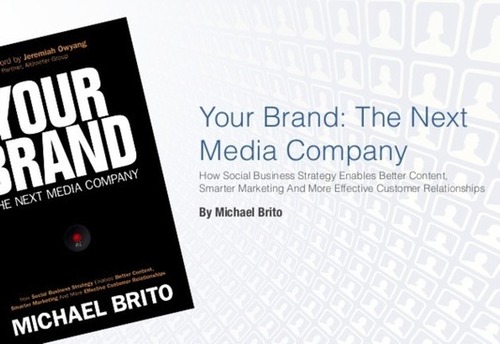 There are four fundamental truths shaping today's digital ecosystem, which I outline in my upcoming book, Your Brand: The Next Media Company.
Number one. There is a content and media surplus in the market place. There's no shortage of advertising, marketing messages, mobile devices or social interruptions trying to command our attention, daily.
Number two. There is an attention deficit in the minds of consumers. Our brains are finite and we can only consume a small amount of content and then actually make some sense of it.
Number three. Consumers' lives are dynamic and extremely unpredictable making extremely difficult for brands to reach them with a message.
And four. All consumers are influential and aid their peers down the purchase funnel.
See on www.briansolis.com